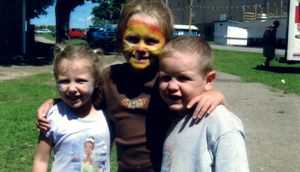 We are a small show and training kennel located in Venango, PA. We have been raising quality registered dogs for over 20 years. All of our dogs are socialized with other dogs, live stock, and children of all ages.

Xcaliber is a proud sponsor of our local dog 4 – H club. Helping children ages 8 to 18 yrs of age learn to care for, train, show, and love their 4 pawed friends.

I hope you enjoy our dogs as much as we do !!